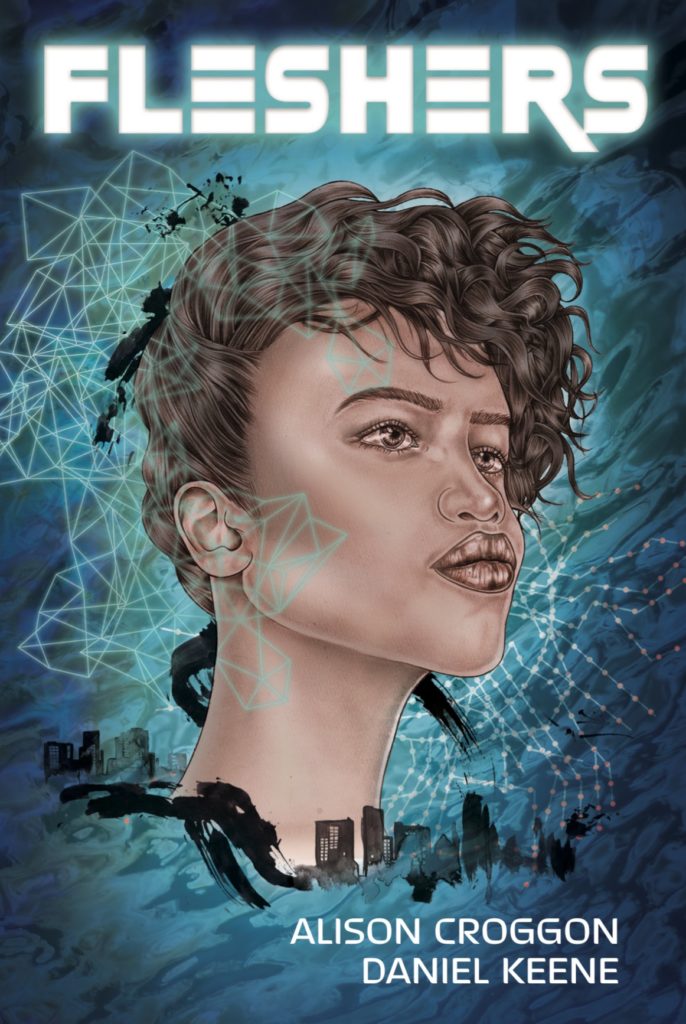 Fleshers
Book 1 Newport City
Dazzling new science fiction from award-winning writers Alison Croggon and Daniel Keene
When Dez accidentally kills a cop during a routine raid, everything begins to unravel. Dez is different from the other fleshers who scrape a living on the outskirts of Newport. She's a living quantum computer, the missing link between human and artificial intelligence. If Newport City OpSec knew about her abilities, she'd be dead meat. Or worse.
Dez hacks into OpSec to find out if they know her secret and uncovers a plan to exterminate millions of fleshers. She and her family decide to stop the cull, but their only allies are the bent cop Brian Mac and a shadowy group of rebels called the Alchems. What hope does this unlikely band of renegades have against the full force of Newport City?
Their only chance is to risk everything.
"The coolest science fiction I've read in years – if cyberpunk dystopian SF is your jam, I highly recommend this amazing book." – Ellie Marney
"A vividly imagined post-collapse story, anchored by a sharp understanding of the ways imperfect people confront an oppressive government." – Kate Elliott
"Draws readers through an action-packed, multi-layered narrative and will leave them with the desire to learn more about the complex and unusual characters." – Books+Publishing